This is only a selection of my writings; it is the stuff I think is most pertinent. A full bibliography you can access here: Publications Dr Rolf Jucker_EfS. Or check out my reserach here: Rolf Jucker on ResearchGate
My most recent book chapter: Rolf Jucker_Freedom Justice Sustainability_Eco-Justice 2016_pp23-42, in: Eco-Justice. Essays on Theory and Practice in 2016, ed. by David Diethelm (Eugene, OR: Eco-Justice Press, 2016), pp. 23-42. ISBN 978-1-945432-02-6. https://ecojusticepress.com/eco-justice-essays-on-theory-and-practice-2016.html

Authored Books
Rolf Jucker: Bäume – Die perfekten Wunderwerke.

Illustration Gregor Forster (Zürich: Schweizerisches Jugendschriften Werk SJW, 2019 [=SJW Nr. 2605]). 32 pp., ISBN 978-3-7269-0181-3.

http://www.sjw.ch/baeume.html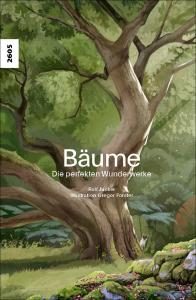 Die erste Besprechung: Hans ten Doorkaat: Kinderbücher laden mit überraschenden Zugängen zum Entdecken ein, NZZamSonntag, 8.6.2019
Rolf Jucker: Arbres – les parfaites fabriques.

Illustration Gregor Forster (Zürich: Oeuvre Suisse des Lectures pour la Jeunesse, 2019 [=OSL n° 2614]). 32 pp., ISBN 978-3-7269-0190-5.

http://www.sjw.ch/arbres.html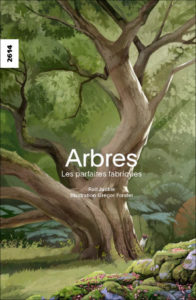 ---
---
This book is available under a Creative Commons Licence: you can read it online, browse through it, print it, download it for free. If you use it, please acknowledge your source. Thanks.
it was originally published by Peter Lang, Frankfurt/M. et al., 2002 [= Environmental Education, Communication and Sustainability, ed. by Walter Leal Filho; Vol. 10]). 364 pp. ISBN 3-631-39117-X, US-ISBN 0-8204-5483-4, ISSN 1434-3819.
Our Common Illiteracy takes seriously the international consensus that Education for Sustainability (EfS) is crucial to the survival of humankind. It establishes the principles of a sustainable society and performs a rigorous assessment of the reasons for our unsustainable present. Only on that foundation, it is argued, can the role of education in the transition to a sustainable society be meaningfully assessed. Such an approach is by necessity complex, transdisciplinary and broad. It has to acknowledge the limited significance of education within contemporary society, along with other 'educators' such as the media, the economy and the shadow curriculum of institutional practice. The book ends with 28 practical strategies to foster Education for Sustainability.
Read C.A. Bowers' review of the book here / Access citations here
---
Edited Books
---

Older stuff:

Rolf Jucker (Ed.): Zeitgenössische Utopieentwürfe in Literatur und Gesellschaft. Zur Kontroverse seit den achtziger Jahren (Amsterdam; Atlanta, Rodopi, 1997 [Amsterdamer Beiträge zur neueren Germanistik; Bd. 41]). 377 pp. [therein: 'Zur Kritik der realexistierenden Utopie des Status Quo', pp. 13-78 and 'Democracy, "End of History" and Pascal's wager. An Interview with Noam Chomsky', pp. 79-92]. ISBN 90-420-0198-4 (hardback), ISBN 90-420-0170-4 (paperback). | Access citations here


'ESD between Systemic Change and Bureaucratic Obfuscation. Some Reflections on Environmental Education and Education for Sustainable Development in Switzerland', Journal of Education for Sustainable Development, 5 (2011) 1, pp. 39-60. Print ISSN: 0973-4082; Online ISSN: 0973-4074. doi: 10.1177/097340821000500109 [https://jsd.sagepub.com/content/5/1/39.abstract] | Access citations here


'Toward Dematerialization', in Mindfulness in the Marketplace – Compassionate Responses to consumerism, ed. by Allan Hunt Badiner, foreword by Julia Butterfly Hill (Berkeley, CA, Parallax Press, 2002), pp. 261-269. ISBN 1-888375-24-8.

---